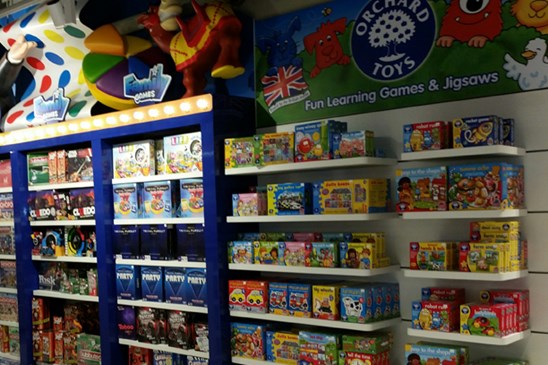 We're delighted to announce our games and jigsaws are being sold in a brand new Oxford Street shop - The Toy Store!
The store is located on Oxford Street itself, right outside the Bond Street tube station in the West One shopping centre, so it's easy to get to if you're using public transport around London.
If you ever find yourself wandering around London at a loss to do, pop in and see your favourite games and jigsaws at this magical, two-floor toy store!
To find out more about store locations, visit http://www.thetoystore.com/uk/.