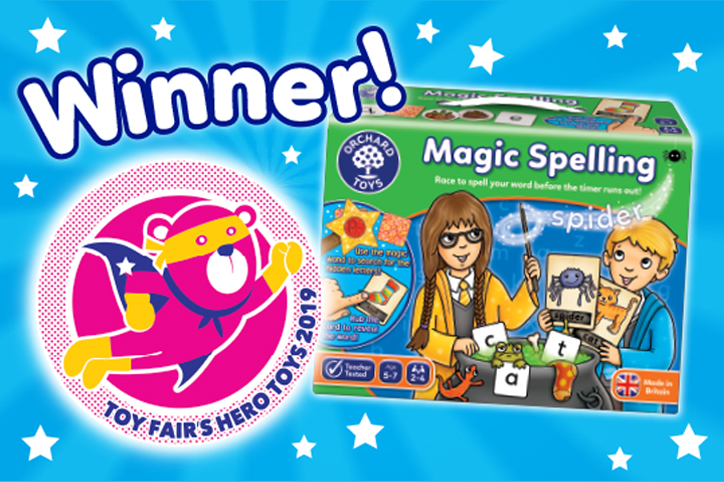 Our new game Magic Spelling was a winner of the Hero Toy Award at London Toy Fair!
Toy Fair's Hero Toy Award represents the top toys expected to influence the industry in 2019. Orchard Toys is delighted to be recognised amongst some of the most innovative items launched at Toy Fair 2019!
Launched last month alongside four other new releases, Magic Spelling is the literacy counterpart to our best-selling Magic Maths. Players race against time to search for hidden letters- the first player to fill their spell book gets to cast a spell and wins the game! This magical literacy game helps develop children's letter recognition and spelling skills. The rub and reveal cards and magic viewer add a fun new element to the game that reinforces our ethos of 'learning made fun'.
Magic Spelling is proving to be incredibly popular since its launch last month and we can't wait to see what else is in store for this spellbinding game!