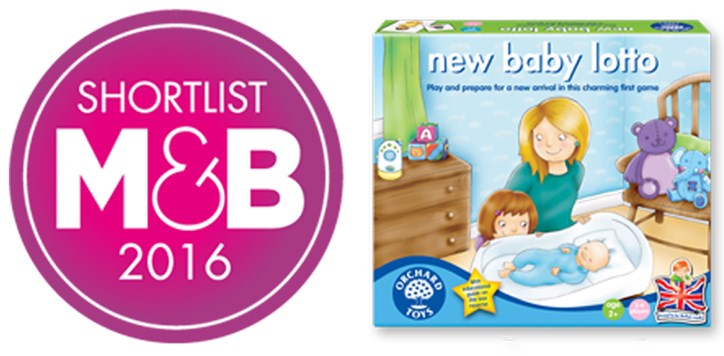 We're delighted to announce that one of our specialist games, New Baby Lotto, has been shortlisted for a prestigious Mother and Baby award!
The Mother and Baby awards recognise some of the best parenting brands on the planet, and we are so delighted to be included amongst these.
New Baby Lotto is a fantastic game which helps parents to prepare their little one for a new arrival. We are so pleased it has been recognised by such a prestigious publication which is trusted by parents all over the world.
The awards ceremony takes place on 2nd December in London, where all winners are revealed on the night. Keep your fingers and toes crossed for us!