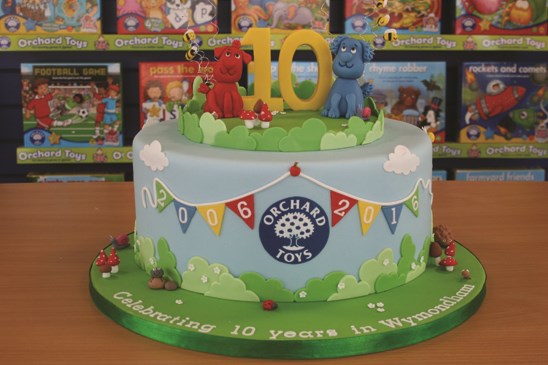 On Wednesday 24th February we celebrated 10 years in Norfolk at our Wymondham office with a fun-filled day of cake and fish and chips! We are proud to be a local Norfolk business, designing and packaging all our products from our Wymondham premises. 
The move to Norfolk has allowed us to develop strong relationships locally, working very closely with East Anglian Children's Hospices, local schools and nurseries, BREAK's Go Go Dragons and recently Rebecca Atkinson, founder of the 'Toy Like Me' campaign. 
16 of the 50 staff who celebrated on 24th February have been with the company since the move to Norfolk, and of those, seven have worked at Orchard Toys for up to 30 years!