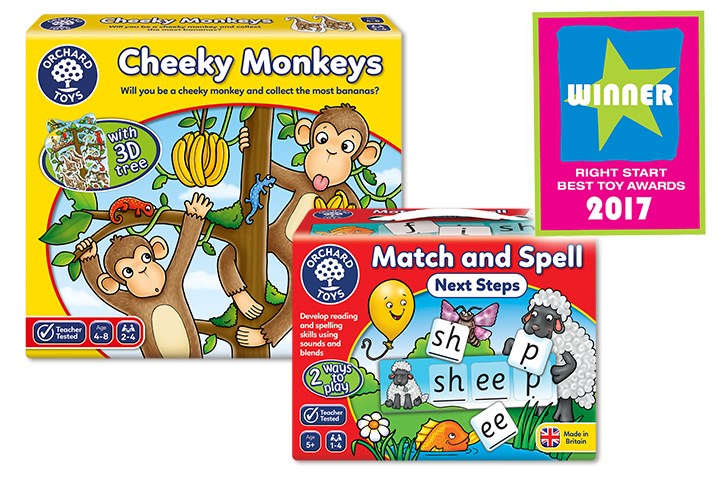 Orchard Toys has won 'Bronze' and 'Shortlisted' awards, for Cheeky Monkeys and Smelly Wellies respectively, in the Right Start awards for 2017!
We're delighted to have won these prestigious awards, especially for Cheeky Monkeys which has seen great success already this year with four other awards wins to its name.
The Right Start awards recognise products which are not only fun and appealing, but also include key educational benefits which help children develop.