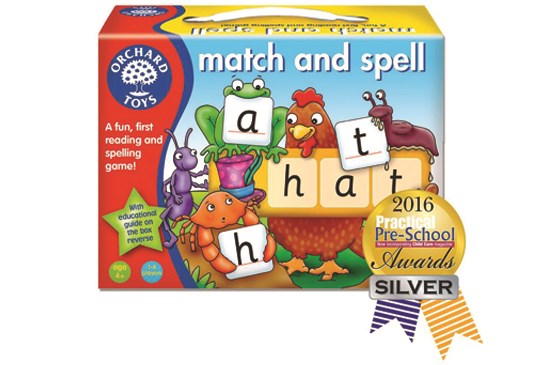 We're delighted to have won a Silver award in the pre-school games category for our popular Match and Spell game.
The Practical Pre-school awards are great accolades in the fields of teaching and education and we are very proud to have claimed a winning trophy.
This award win is testament to the popularity of Match and Spell which, in the relatively short time it has been out, has leapt into our top 5 bestselling games and jigsaws! For parents wanting an educational game to teach their children spelling, letters and phonics, it is the perfect choice.