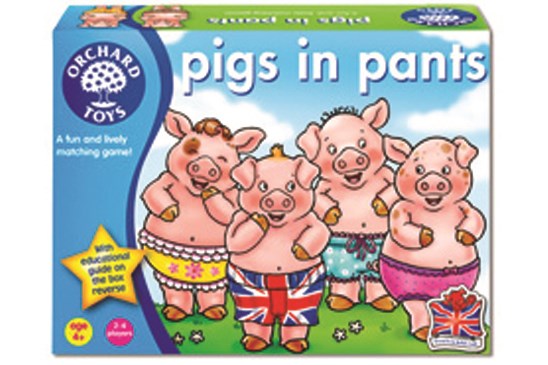 We are pleased to announce Pigs in Pants has been shortlisted as a Best Toddler Toy in the 'Best Baby and Toddler Gear' awards, run by Mummii.co.uk, the online magazine for mums.
Judges from Mummii and carefully selected parents will test and evaluate all the shortlisted products to decide on the gold, silver and bronze winners.  Alongside these winners, there will also be a 'Consumer Choice' award, in which registered members of Mummii.co.uk can vote for their favourite product.
It's always great to receive an award, but it means a lot when we know that families whose children are enjoying the game over and over again are voting for it, too! So if you are registered with Mummii.co.uk, and your children are often heard shouting "I'm going to pinch your pants!" or "No knickers!", we'd love to receive your vote!