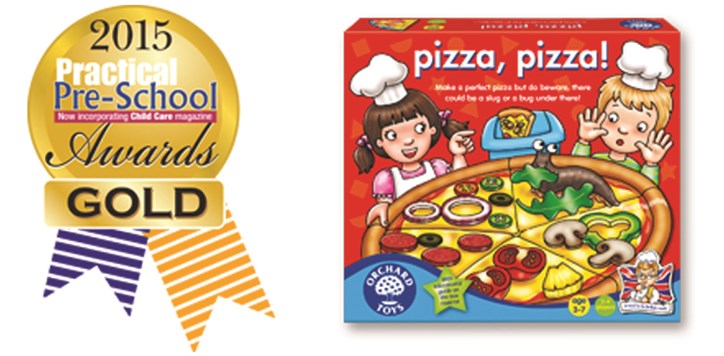 We're delighted to announce that one of our favourite games, Pizza Pizza, has won the 3-5 years Gold award in the Practical Pre-School Awards.
These prestigious awards recognise both play and educational value, as they are directly tested by childcare professionals and of course, children themselves!
This fun shape and colour matching game has got the recognition it deserves. In Pizza Pizza, players aged 3-7 attempt to make the perfect pizza by matching shapes and colours and avoiding yucky slugs and bugs!
Pizza Pizza can be bought online on the Orchard Toys website or in most local toy shops.