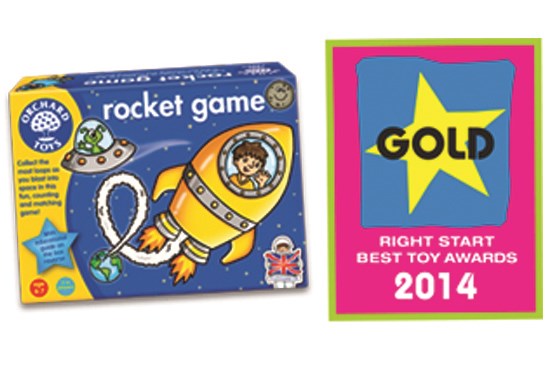 Once again, we at Orchard Toys are patting ourselves on the back, as our fantastic Rocket Game has scooped another award to add to our growing collection!
The game has been awarded a Gold Award by Right Start Magazine; the annual Right Start Best Toy Awards sees hundreds of toys and games put through a stringent testing process to ensure they offer children the highest quality, and we're thrilled that Rocket Game is as popular with the panel of young testers as it is with our customers.
This fun space themed game is designed to encourage number and counting skills for children aged 4-7 and is already an Orchard Toys bestseller!