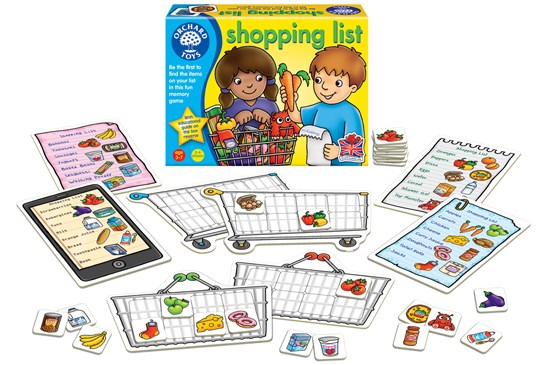 We were delighted to find out that our much-loved Shopping List game has been named Amazon's third bestselling toy in the last 16 years! This is a fantastic recognition from the UK's largest online retailer. 
Shopping List is a deceptively simple shopping memory game which has captured the imagination of both parents and children, topping our own sales list for over 10 years! As well as being a fun matching and memory game, Shopping List also allows parents to teach children about different everyday items and what they might find in their shopping basket.
We are so pleased to be recognised amongst such fantastic brands, coming just behind Tomy's Pop Up Pirate in second place and Bananagrams in first place. What is even better is that the whole of Amazon's top ten bestsellers doesn't include a single battery, switch or app!
Pete Masters, Amazon.co.uk's Toys and Games Store manager, said: "The best-selling toys and games of all time give a great insight into what products have captured the imagination of generation after generation with games that allow the whole family to take part topping the chart.
"This Christmas, we expect interactive, educational toys to appear under the tree as well modern versions of traditional toys from Barbie, Thomas the Tank Engine and Lego."