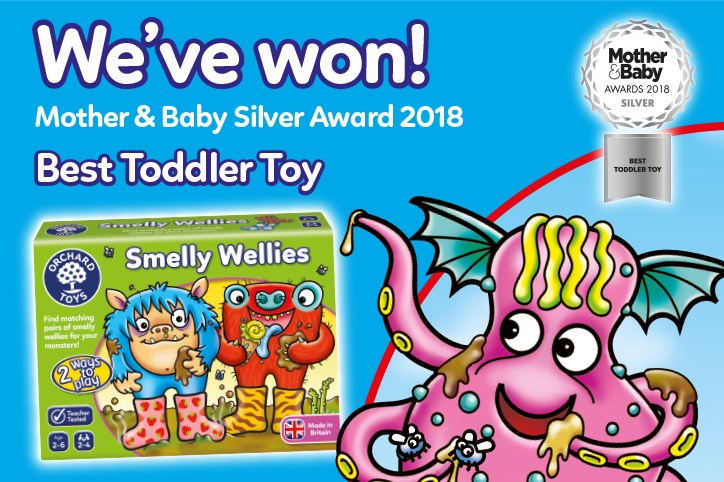 Today we're celebrating as Smelly Wellies takes silver at the Mother & Baby awards for 'Best Toddler Toy 24 Months+'.
Launched in January, this fun first game for ages 2-6 teaches matching and memory skills as players match the brightly patterned wellies! There are two ways to play the game, either as a simple pairs game or a more challenging version for older players. Children will love the yucky monster characters too!
Products submitted to the Mother & Baby awards are rigorously tested by a carefully selected panel of mums, who look at play value, educational benefits and value for money to choose the coveted bronze, silver and gold titles.
Orchard Toys' Marketing Manager Ali Brown commented: "We are incredibly proud of this product, which perfectly embodies our core values of learning and fun! We knew that it was a strong addition to our range and we are therefore delighted that it has received this recognition."