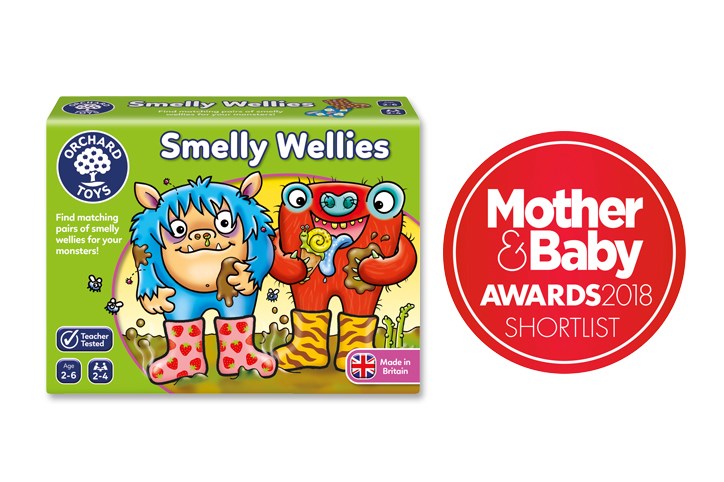 Our Smelly Wellies game, launched in January this year, has been shortlisted in the prestigious Mother & Baby awards. This fun first game teaches matching and memory skills as players match the brightly patterned wellies!
Products are tested in the awards are rigorously tested by an army of mums, who look at play value, educational benefits and value for money.
Awards winners will be announced in a glittering ceremony on 28th November, keep your fingers crossed for us!