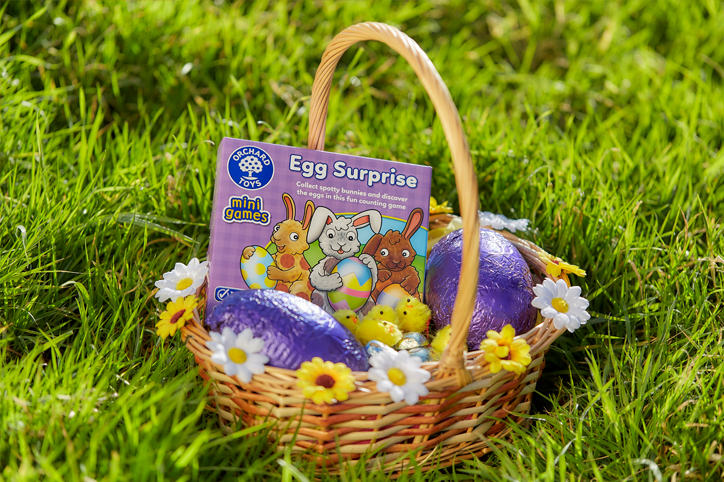 With Easter fast approaching, six weeks today to be exact! We thought it was a good opportunity for our new sp'egg'tacular mini-game to 'hop' into the spotlight and have its moment to shine!
'Egg Surprise' is our new 'egg-citing' mini-game, which may be small in size, but is BIG in fun! Whether the Easter bunny is feeling extra generous this year, or if you're looking for the perfect 'eggstra-special' sugar-free Easter gift, this game ticks the boxes and can be enjoyed all year round!
Players will collect the adorable spotty bunnies and discover the eggs, in this fun counting game! Spin the carrot spinner and choose a bunny card showing the same number of spots as the number on your spinner. Turn over the card which will show a number of eggs on it – the more eggs the better! The winner is the player with the most eggs at the end of the game.
As part of Orchard Toys' mini-games range, Egg Surprise is compact and portable in size making it perfect for travel, at home, or on holiday. The mini-games range also makes the perfect money toys and birthday gifts!