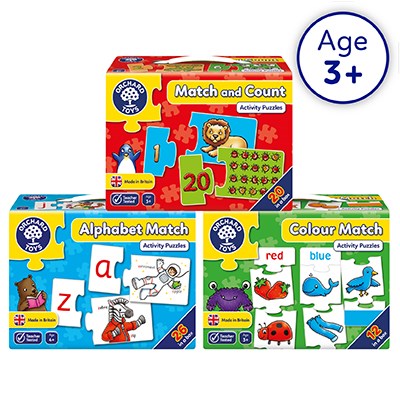 Image gallery
Preschool Pack 5
A collection of activity jigsaws to help preschool children learn at home.
Learn about shape, colour and number with these fun activity puzzles
Only the correct pieces will fit together
Develops hand eye co-ordination
Price in GBP
£28.50
£25.65
£2.85
We're sorry but some variations are temporarily out of stock.
Order before 1:30 PM for next working day delivery.