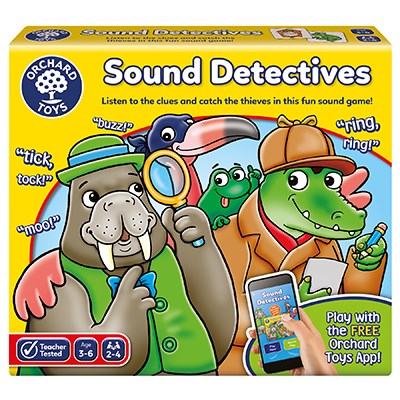 Image gallery
Sound Detectives Game
Try and catch the robbers in our first combined app and sound game!
Orchard Toys first combined app and sound game
Listen to the sound clues and match the pictures to build your path!
Features simple gameplay and quirky characters your children will love
Suitable for ages 3+
For full functionality on the Orchard Toys app, we recommend you use the latest version of your operating system (OS) available for your phone or tablet
Price in GBP
£10.75
We're sorry but this item is temporarily out of stock and can't be ordered at present.
Age


3-6

Players


2-4
Teacher Tested