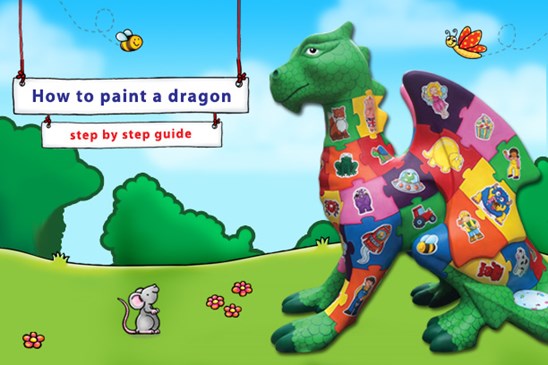 Now that 'Snap' the Orchard Toys dragon is on show in Norwich with his other GoGoDragon friends, we thought you might like to find out a little more about how our designers created this magical beast!
The un-named and un-painted dragon was initually pure white, but April and Rowena, two of our designers, were given the job of bringing him to life. They had a slow and enduring task of transferring the 2-dimensional design on paper to the rounded surfaces of a large dragon (which they thoroughly enjoyed, despite leaving work each day covered in paint!) Snap is decorated with lots of images from our games and jigsaws, and each one had to be carefully traced on to Snap's skin and then painted by hand.
Click here for a step-by-step guide of how we painted Snap.
If you've been lucky enough to meet Snap in Norwich, you'll appreciate all the love and hard work that went into making him the splendid dragon he is. Snap came to Orchard Toys as a blank canvas - now he truly is a work of art!