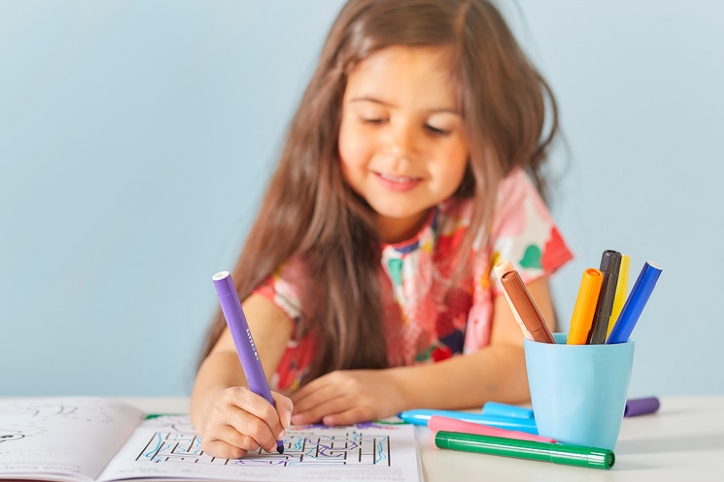 To celebrate National Colouring Book Day on 2nd August 2021, we are offering 3 for 2* on our fantastic range of colouring books ordered by 6th August 2021

Our range of colouring activity books includes pages of fun for all different age ranges jampacked with stickers that are designed with education in mind, featuring bold illustrations and fun step-by-step activities from dot to dots to word searches.

The range includes books to help children learn their first words, ABC's, 123's and much more! The colouring books are also the perfect travel companion to keep little ones entertained on the move.

Every child will love recognising their favourite Orchard Toys characters in our Things To Do activity book which encourages literacy, numeracy and problem solving. Maybe your child(ren) are dinosaur mad and would love to colour in ROAR-some, friendly dinosaur characters whilst aiding their pronunciation with phonetic spellings or if they'd prefer to practice their literacy by tracing words in our Jungle themed or Farmyard sticker book.

Learning is made fun with an out of this world space themed activity and colouring book or inspire creativity by stepping in to an enchanting world of unicorns, mermaids and more.

There really is a colouring book to suit all. Take a look at what other exciting colouring books we have in our range by clicking here