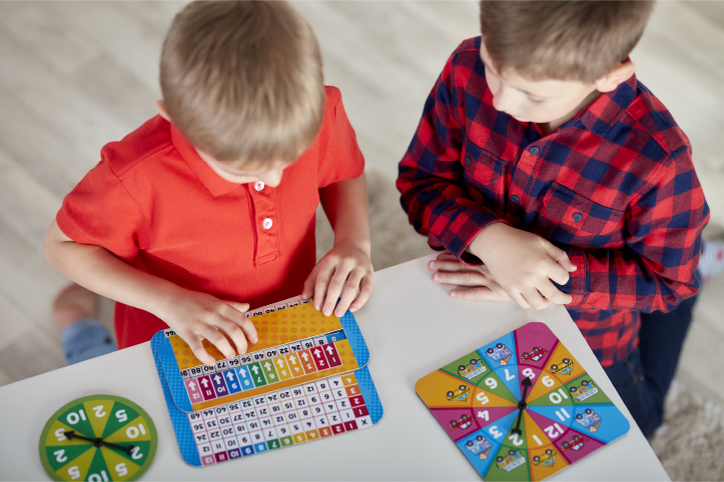 Why Learning Times Tables is Important
Many parents will remember learning their times tables at primary school, whether they were chanting them aloud or writing them out time and time again. Whilst many will happily admit that it felt like quite a chore at the time, there's no doubting that times tables provide quick solutions to a range of mathematical problems.
More and more importance is being placed upon a child's ability to recall their times tables. Introduced as early as Year 1 in schools, times tables provide a solid foundation for a child's mathematical understanding throughout primary school, into secondary school and further education. So if your child is just beginning to practise theirs, here are some of the benefits that mastering times tables can bring.
1. Learning basic times tables will make it easier to learn more challenging ones – for example if children know their 3 times tables, they will be able to work out their 6 times tables by doubling the answer.
2. When children frequently, successfully recall their times tables they will grow in confidence, which will not only help them tackle more challenging maths problems, but will help to keep them motivated and engaged across other subjects too.
3. Multiplication underpins many other aspects of mathematics such as algebra, division and fractions – an early understanding of multiplication will help children right up to GCSE level and beyond.
4. Recalling times tables improves memory skills, which is a transferrable skill that will help children throughout school and into adult life.
5. Children will find it easier to solve maths problems and to do mental arithmetic if they have already memorised their times tables.
6. Children will find maths exams less daunting as they will be assured in their ability to recall times tables. This means that when tackling more challenging maths problems they can easily recall and apply their existing knowledge whilst focusing on the question.
7. Multiplication is used day to day throughout adulthood, whether it's working out price reductions, doubling recipes or splitting bills!
Times tables practice doesn't have to be boring – take a look at our blog post on How to Make Times Tables Practise Fun!