National Puzzle Day - 29th January 2016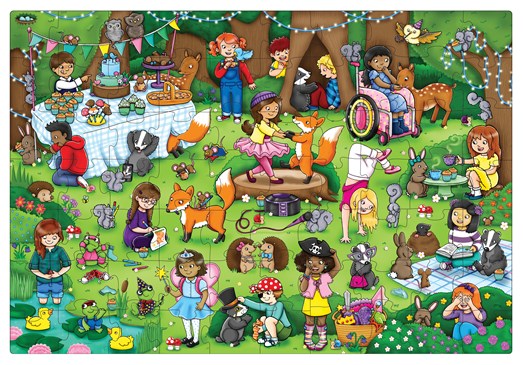 For many years, children and adults alike have spent hours, days, even months trying to fit together the final pieces of their favourite jigsaw puzzle! So why do we go to all this trouble, and more importantly, why is there a whole day dedicated to puzzles? It's simple: 
Great for all ages.
Whether you're young, old, or somewhere in-between, puzzles can appeal to everyone, from a toddler attempting a simple 2-piece jigsaw to a family of 5 attempting a tricky 1000-piece!
Puzzles are timeless.
Despite being around for hundreds of years, puzzles never get old or out-dated. The concept never changes, meaning that the simple play of puzzles can be passed on for generations to come.
They develop hand-eye co-ordination.
Amongst loads of other educational benefits, puzzles are one of the best ways to develop hand-eye co-ordination. The process of fitting the pieces into the correct sections helps develop children's fine motor skills. 
Puzzles are satisfying.
There's no better feeling for children than completing a jigsaw puzzle after hours (or days!) of patience and anticipation. Seeing the finished picture is certainly far more satisfying than looking at it on back of the box! And it doesn't have to end there…completed puzzles can be used as a powerful learning tool for children to develop their knowledge and observational skills.
You can view our full range of puzzles right here.