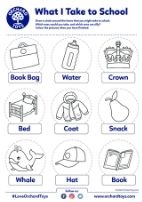 Educational Games for Kids
Educational games are a great way to make learning fun, from pre-schoolers learning about turn-taking to Key Stage 2 children practising their times tables. Regardless of what skill children are learning, the more fun they're having the more likely they are to retain skills and knowledge which helps make learning a rewarding experience. Associating learning with fun and positivity from a young age will spark a passion for education that children will carry with them throughout their school life and into adulthood.
Our ethos of 'Learning Made Fun' is at the heart of everything we do and we are passionate about ensuring that our games and jigsaws strike the perfect balance of education and fun. We work closely with educational advisors, teachers and children themselves when designing our games and jigsaws which ensures each product is age appropriate, educationally sound and, most importantly, fun. Only once we are confident that a product meets these standards does it earn our Teacher Tested stamp of approval.
Discover our top 10 recommended educational games for kids! This collection is perfect for teaching a range of key learning skills  – all through the joy of games!  
Introduce children to the letters of the alphabet with Alphabet Lotto. Children can learn the alphabet using pictures, letters and words in this fun lotto game! There are four different ways to play which build in difficulty allowing the game to grow with the child.
Develop shape and colour matching skills with Pizza, Pizza. Children will have fun as they race to complete their pizza and the yucky toppings are a great way to encourage conversation. As they play, children will also develop social skills such a turn-taking and sharing.
Support children through reception and Year 1 with Match and Spell which encourages letter recognition, teaches phonetic word building and promotes matching of pictures and words. There are two levels of play to extend learning and allow players of different abilities to play together. The game is designed for both guided and independent learning.
Match and Spell Next Steps 5 Years +
Develop more advanced reading and literacy skills with Match and Spell Next Steps. Suitable for slightly older children, Next Steps encourages children to practise using both sounds and blends.
In our true ethos of 'Learning Made Fun', Magic Spelling combines spelling practise with magic! With two levels of difficulty this spellbinding game encourages word building and letter recall as children begin to spell more challenging words. The magic viewer and rub and reveal cards mean that spelling practise will be filled with fun.
Continue the magic with Magic Maths, which has been designed specifically for Key Stage 1 maths and encourages children to practise basic addition, subtraction and multiplication. Players take turns to solve sums and fill their boards with yucky ingredients – to check their answers they use the magical rub and reveal cards!
First Times Tables introduces children to the fundamentals of multiplication and equips parents with the tools to be able to teach their child. The elements of the game can be used as a learning resource to teach children about the concepts of grouping and sequencing before progressing into a fun pancake-flipping game where children will practise their 2, 5 and 10 times tables.
With children being less and less exposed to coins and notes it's critical they understand the concept of tangible money. Money Match Café develops money handling and addition skills in a fun way! Children create a café scene using their own toys and use their role play skills to serve the correct meal to the correct customer, counting up coins as they go.
What's the Time Mr Wolf 5-9 Years
One of the most integral life skills is the ability to tell the time – children will use this skill day in day out for the rest of their lives. What's the Time Mr Wold develops digital and analogue time telling skills  as players race their character around the board matching times to the central clock. Includes a giant clock face with moveable hands that can be used outside of the game.
One of the most important things that a parent can encourage their child to practise at home is multiplication. Times Tables Heroes is filled with fun and is a great way to encourage KS2 children to practise their times tables from 2 to 12. Once children have a good understanding of multiplication they'll find it much easier to solve challenging maths problems. Click here to read our blog post about the benefits of multiplication practice.
These are just a few of our top picks, to view our full range of educational games, click here.