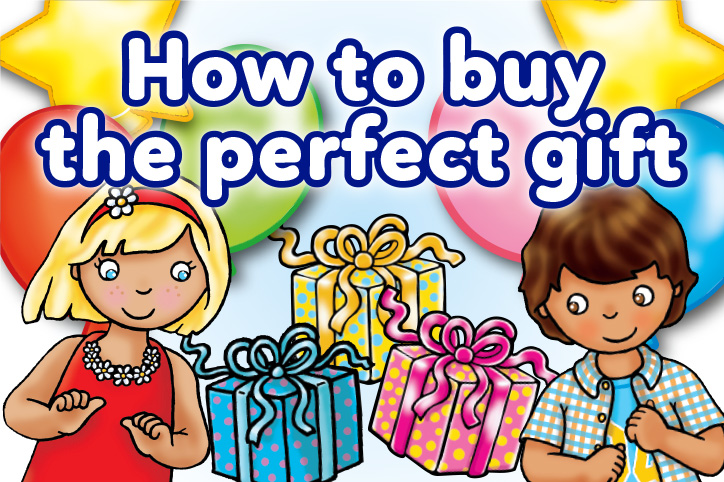 How to Buy the Perfect Gift
It's very easy to be overwhelmed by the amount of choice there is for birthday presents for children. We've taken it back to basics and put together this list of top tips to make buying the perfect present a little easier. 
Fun for all the family 
Something that brings the whole family together and can be enjoyed by everyone is sure to be a big success. Games with two levels of play are perfect as it means that children/siblings of different abilities can play together.
Interests
Thinking outside the box is always a good idea, but when it comes to gift-giving sometimes it's best to play it safe! Ask their parents, siblings or friends what they like to make sure you can get them something they'll enjoy, rather than just a one-time wonder! We've got games and jigsaws that feature lots of popular themes that children will love, from outer space to the jungle to fairies, unicorns and pirates – there's something for all.  
Play value
The best kind of gift is a something that will be reached for time and time again that children will never get bored of, whether it's being crammed into a suitcase to take on holiday or whether it's for a quick game before bed! Games and jigsaws that offer repeat play are the best way to make sure you get value for money from your gift. Shopping List has been a family favourite for 25 years – the simple gameplay and timeless theme makes this game very popular.
Age-Appropriate
Buying a game that is age-appropriate is really key to ensure it offers repeat play value and that children are stimulated by and engaged with it. Children will get more enjoyment out of a game if it strikes the right balance between challenging yet rewarding; getting something age-appropriate is the best way to ensure that this balance is met!
Educational
With an increased focus on education by society, an educational gift will always go down well with conscientious parents. Keeping education fun is important – fun games where children don't even realise they are learning are perfect and are guaranteed to tick boxes for both parent and child!
We hope these top tips will take the pressure out of buying gifts for a child, click here to view our gift shop